Photos
Please choose an event, or the series of global events on
the 400th anniversary of Shakspere of Stratford's death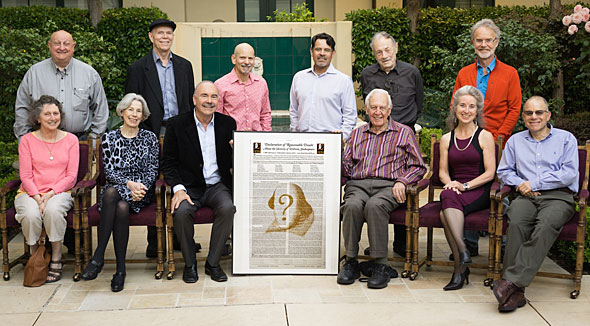 Members of the San Francisco-based Horatio Society reaffirm their support for the Declaration at home of Peter J. Sturrock, Emeritus Professor of Applied Physics, Stanford University, April 23, 2016.
Front: Marty Litchman, Joan Leon, John Hamill, Peter Sturrock, Coleen Moriarty, Barry Graynor
Top: Ugo Baldassari, Scott Fanning, Jose Caratini, Gilberto Leon, Ramon Jimenez, Kelly Cuthberson.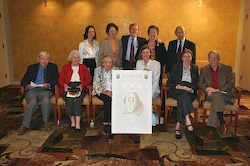 April 14th, 2007 signing ceremony at the Geffen Playhouse in Los Angeles
September 8th, 2007 signing ceremony at Mark Rylance's play, "I am Shakespeare," in Chichester, U.K.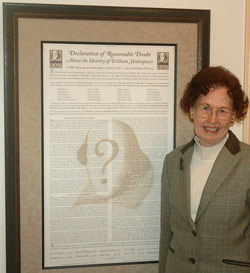 SAC Secretary Virginia J. Renner, former head of Reader Services at the Huntington Library, with her copy of the Declaration, signed by ten Huntington colleagues.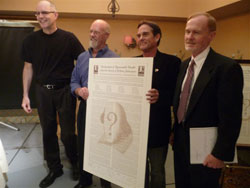 Declaration signing ceremony at the Oregon Shakespeare Festival, September 18, 2010